Description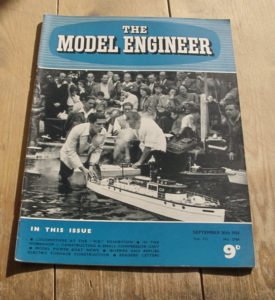 September 30th 1954 Edition of the British Magazine, Model Engineer.
This vintage magazine is in almost new condition, with only slightly yellowed pages.
This issue has articles on constructing a small compressor unit, electric furnace construction, model I.C. engines – the Allyn Sea-Fury Outboard, traction engines at the "M.E." exhibition and a simple geared impulse turbine.
The magazine is in good condition, with very little marking and wear to the corners (see photo).
We will ship worldwide..UK postage is £1, Europe is £3, America and Canada £4..all other Countries please email for a quote.