Description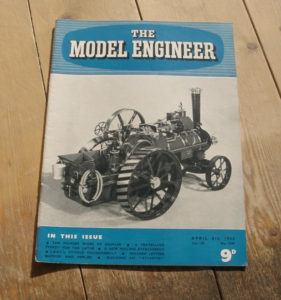 April 8th 1954 Edition of the British Magazine, Model Engineer.
This vintage magazine is in almost new condition, with only slightly yellowed pages.
This issue has articles on the pioneer work of Daimler, a travelling steady for the lathe, a new milling attachment, L.B.S.C.'s Titfield Thunderbolt, a 1 1/2 in. scale Burrell-type traction engine and building an "Atlantic".
The magazine is in good condition, with very little marking and wear to the corners (see photo).
We will ship worldwide..UK postage is £1, Europe is £3, America and Canada £4..all other Countries please email for a quote.