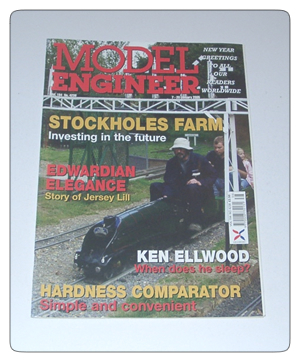 Vol 194 Issue 4238 (7th January 2005) of the British Magazine, Model Engineer.
Each issue has a variety of features, machinery tests, tips, how-tos and articles about model engineering.
Features in this issue includes Fairburn's Column Engine, paradoxical gears, a versatile pillar tool post, re-casing a French clock movement and proportional dividers.
The magazine is in good condition, with very little marking and wear to the corners (see photo).
We will ship worldwide..UK postage is £1, Europe is £3, America and Canada £4..all other Countries please email for a quote.