Description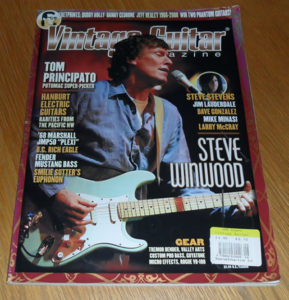 June 2008 issue of the American magazine, Vintage Guitar.
Each issue has a variety of articles about vintage and old guitars, guitar collecting, interviews, news and lots more.
Featured in this issue are Steve Winwood, Steve Stevens, Fender Mustang basses and many other articles and features.
We will ship worldwide.. UK is only £2, Europe is £4, America and Canada £5..all other Countries please email for a quote.