Description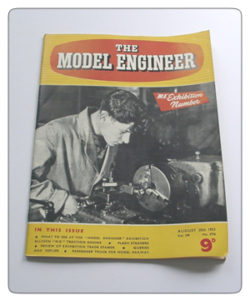 August 20th 1953 Edition of the British Magazine, Model Engineer.
This vintage magazine is in almost new condition, with only slightly yellowed pages.
This special issue is the Model Engineer Exhibition souvenir edition, with a yellow cover instead of the usual blue. As well as the show guide, there are also articles on the Titfield Thunderbolt, flash steamers and many other items.
The magazine is in good condition, with very little marking and wear to the corners (see photo).
We will ship worldwide..UK postage is £1, Europe is £3, America and Canada £4..all other Countries please email for a quote.